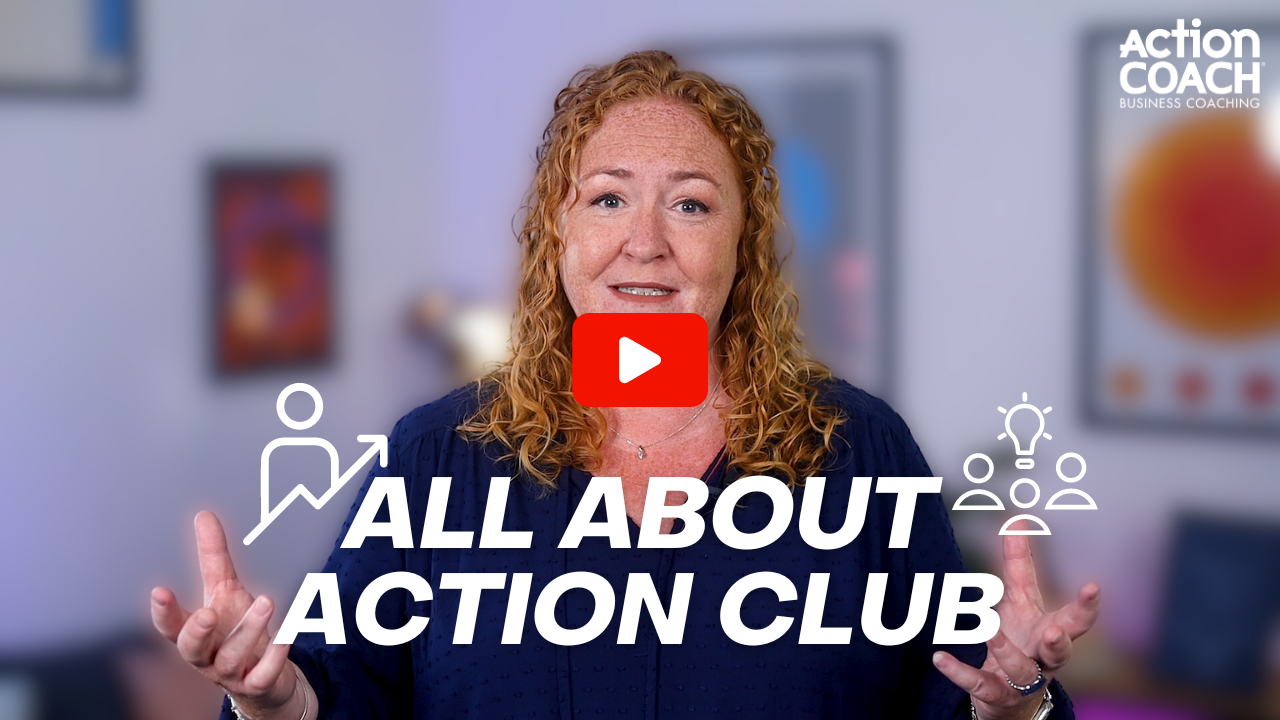 The journey to success can often seem daunting, especially for small business owners aiming to build a strong foundation for their ventures. That's where Actioncoach Business Coaching steps in. If you're ready to learn, grow, and transform your business, then Action Club is your ultimate destination. 
Mastering the Fundamentals
'You need to learn before you can earn!' This simple yet profound mantra lies at the heart of Action Club's approach. Designed especially for small businesses, Action Club serves as a comprehensive guide to grasp the basics of running a successful enterprise. Whether you're a seasoned entrepreneur or just starting, the program ensures you have a solid understanding of fundamental business concepts that can shape your journey to success.
The Four Building Blocks of Business
Action Club's curriculum revolves around four crucial building blocks: Destination, Time, Finance, and Delivery. These cornerstones provide a holistic framework to guide your business strategies and decisions. Let's take a closer look:
Destination

: Clarifying your business goals and crafting a clear roadmap to reach them.

Time

: Efficiently managing your time to maximise productivity and achieve work-life balance.

Finance

: Mastering the financial aspects of your business, from budgeting to maximising profits.

Delivery

: Ensuring your products or services meet and exceed customer expectations.
By addressing these essential components, Action Club equips you with the tools needed to navigate challenges, make informed choices, and lay the foundation for sustained success.
Customised Coaching and Training
At Action Coach, there's no one-size-fits-all approach. From one-on-one coaching sessions to comprehensive team training, the program tailors its offerings to suit your specific needs. Whether you're seeking individual guidance or aiming to align your entire team with your business objectives, Action Coach has you covered.
Strategy Days: Elevating Your Business
Strategising is a vital aspect of business growth. ActionCoach's strategy days provide a platform to dive deep into your business model, brainstorm innovative ideas, and chart a path toward achieving your long-term goals. These intensive sessions encourage creative thinking, foster collaboration, and ignite a fresh perspective on your business.
Your Business, Transformed
Action Club Coaching offers a dynamic approach that empowers you to take control of your business's destiny. Through focused guidance, actionable insights, and a community of like-minded entrepreneurs, you'll be well-prepared to tackle challenges and seize opportunities.
ActionCoach is the catalyst you need to propel your small business. By delving into the fundamentals, mastering the building blocks, and customising coaching experiences, you'll not only gain valuable knowledge but also transform your business's trajectory. Whether it's refining your strategies, optimising your time, managing your finances or delivering exceptional experiences, Action Club equips you with the tools for enduring success.