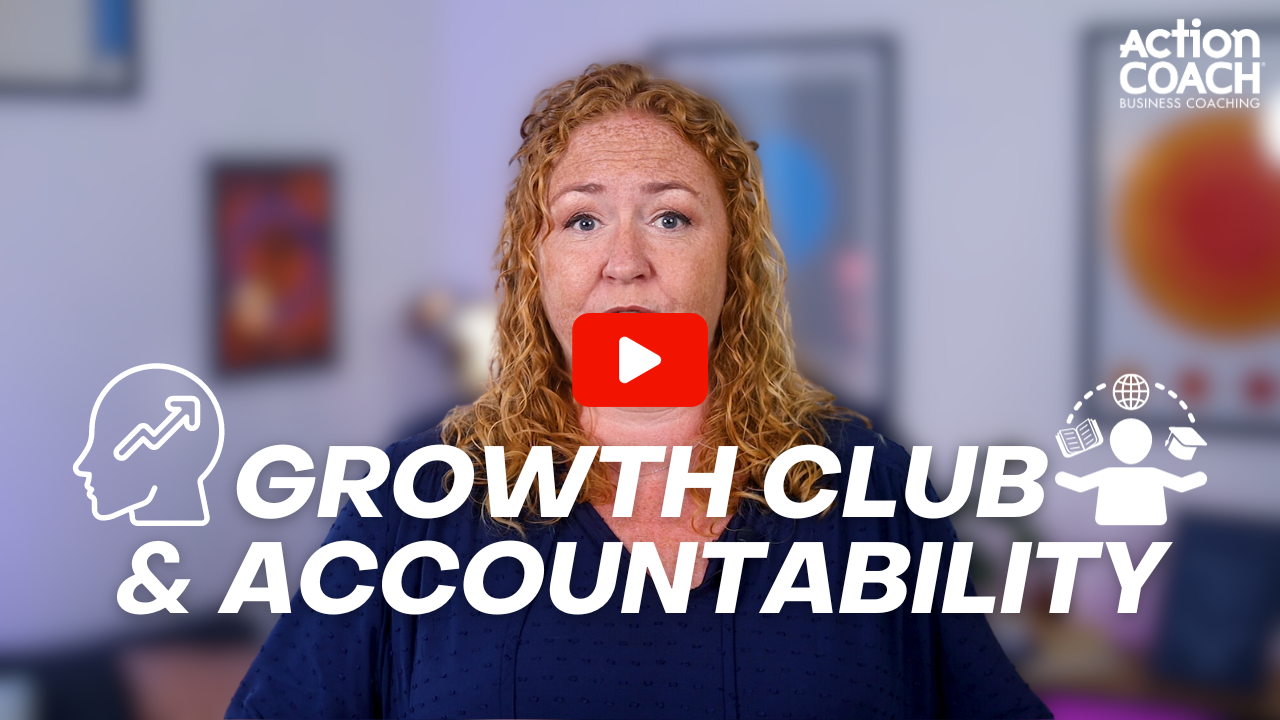 Growth Club & Accountability
Achieving business success isn't solely about setting long-term goals; it's also about the actionable steps you take in the short term. ActionCOACH's GrowthCLUB and accountability sessions are designed to empower business owners with the tools and support needed to make the most of their next 90 days. Let's explore how these sessions can stimulate, challenge, and guide you towards achieving your business objectives.
The Power of 90-Day Planning
When it comes to achieving your business goals, long-term vision is essential. However, it's often the short-term actions that drive significant progress. ActionCOACH's GrowthCLUB recognises the importance of this by focusing on what you need to do in the next 90 days. This approach ensures that you stay on track and make consistent progress toward your larger objectives.
Stepping Out of the Daily Grind
As a business owner, it's easy to get caught up in the day-to-day operations of your company. GrowthCLUB encourages you to step out of this routine and into an environment that stimulates your thinking, challenges your assumptions, and offers valuable support. By doing so, you gain fresh perspectives and ideas to help you plan effectively for the upcoming quarter.
Accountability for Progress
Accountability is a key driver of success in any endeavour. For smaller businesses that may not be ready for group coaching, GrowthCLUB offers the opportunity to have a monthly accountability call. During this 30-minute session, you'll review your progress and ensure that you're aligning with your 90-day plan. This accountability keeps you focused and accountable to your goals.
Access to Continuous Learning
Business success requires ongoing learning and adaptation. When you join GrowthCLUB, you gain access to our learning platform. This resource allows you to expand your knowledge at your own pace, providing you with valuable insights and strategies to enhance your business acumen continuously.
Flexible Payment Options
Cash flow can be a concern for many smaller businesses. To make GrowthCLUB accessible and affordable, we offer flexible payment options. Instead of the quarterly fee, we can arrange monthly payments, ensuring that you can still benefit from our valuable coaching and accountability resources.
ActionCOACH's GrowthCLUB and accountability sessions are more than just business planning; they are a pathway to accelerated success. By focusing on short-term action, stepping out of the daily grind, and holding yourself accountable, you can make significant strides toward your long-term goals. Plus, with access to our learning platform and flexible payment options, we've made it easier than ever for businesses of all sizes to invest in their growth and success. Get in touch with us today to learn more about how GrowthCLUB can transform your business.